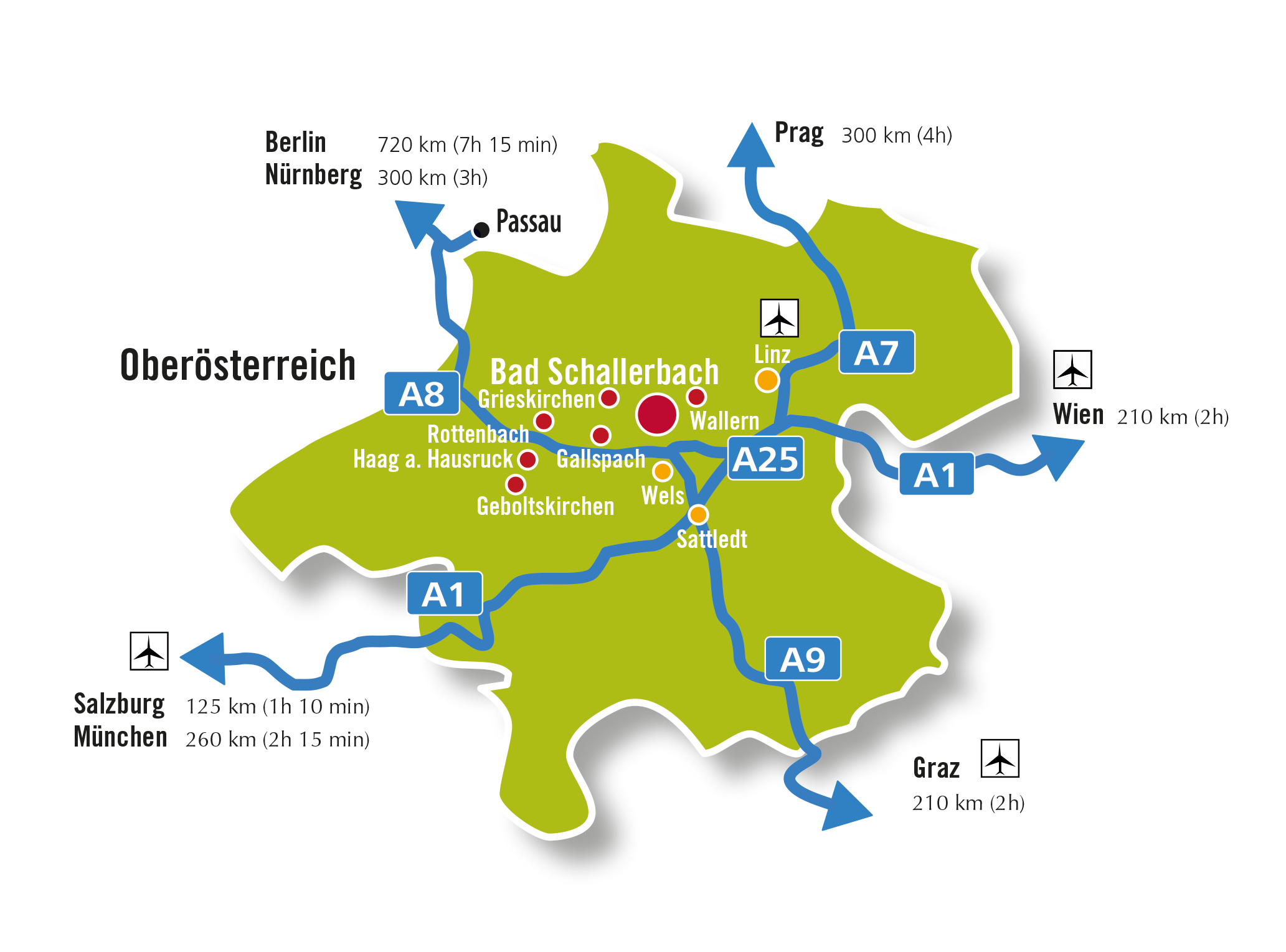 Naturally. Feel good and relax.
Wellness, cuddling, really relaxing or adventure & water fun for the whole family - enjoy dreamlike hours at the Eurotherme Bad Schallerbach in Upper Austria. Take your loved ones and relax in the Urlaubsregion Vitalwelt!
Naturally. Cultural diversity and music summer.
Music festivals, concerts, cabarets, exhibitions and sporting events await event and culture fans in the Vitalwelt holiday region - there's something for young and old!
Seven places. Diversity of the Vitalwelt.
In the Vitalwelt Bad Schallerbach holiday region, health and wellness are traditionally high on the agenda, but on the other hand, life also means holidays, time for yourself and your family. No everyday life, but fun and joy.
The Vitalwelt is a paradise where every weather is a pleasure.
Wetterhans Gessl