© Foto Oberösterreich Tourismus GmbH/Robert Maybach: Der Hase sitzt am liebsten im grünen Gras.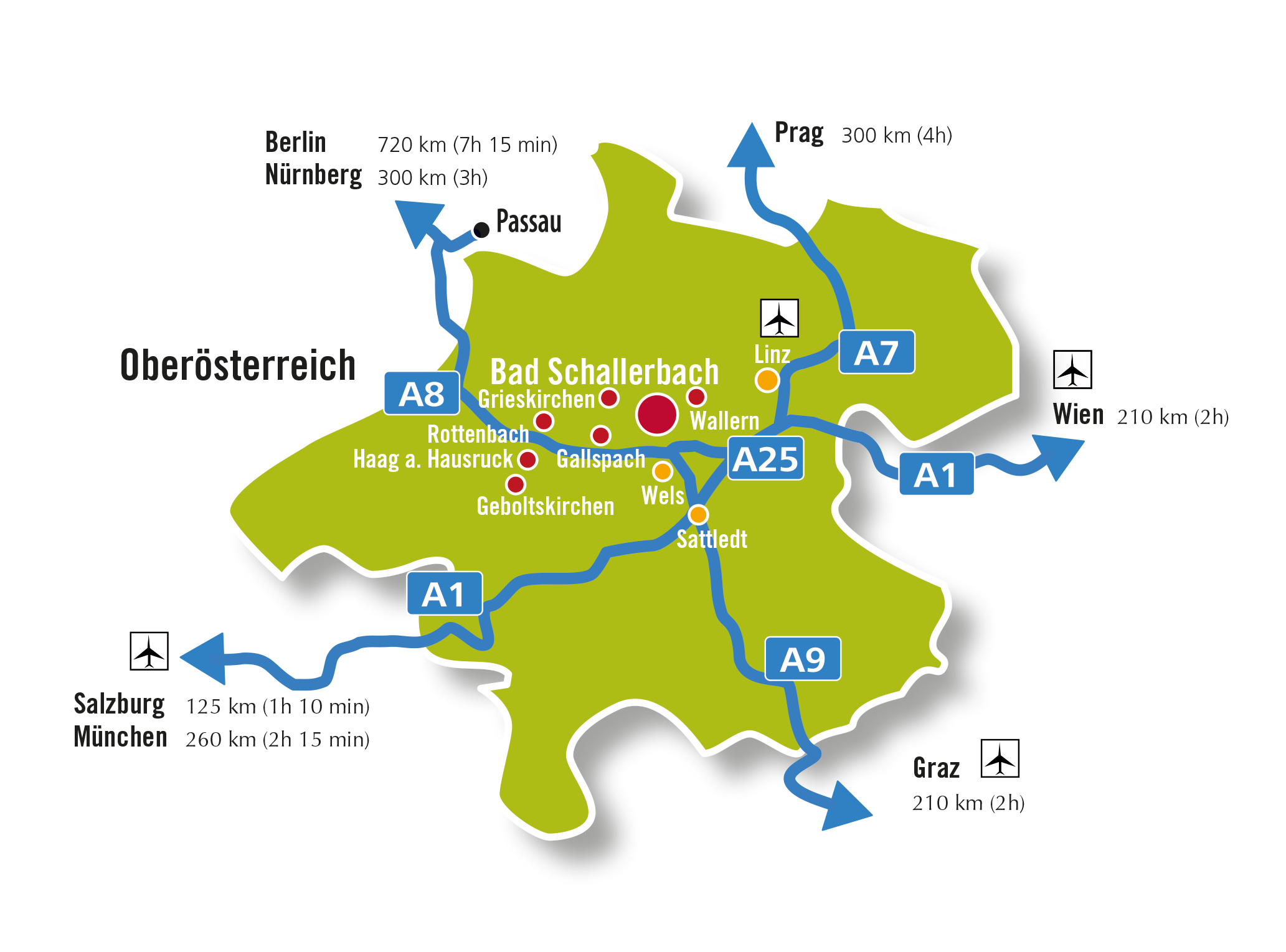 Easter magic in the Vitalwelt: experience unforgettable spring moments
Spend unforgettable Easter holidays in the enchanting Vitalwelt! This time of year awakens nature to new life and has many exciting activities in store. Explore picturesque villages, enjoy spring delicacies in local restaurants and immerse yourself in the awakening atmosphere of this unique region. Our excursion tips will help you experience the magic of spring in the Vitalwelt to the fullest.
Weather egg pecking
The weather egg pecking is an ancient oracle custom in which the colours of the eggs give clues to medium-term weather situations in the coming months. As in normal egg pecking, the egg that remains whole is the winning or weather egg.
Events during the Easter season
With a colourful mix of customs, culinary delights, culture and living tradition, the Easter season presents itself every year in the Vitalwelt holiday region. Many markets and events inspire magical gift ideas. To make it easier for you to choose, we take you to the most atmospheric Easter markets in our region. Enjoy the special ambience in extraordinary places!
Gastronomy establishments
Discover cosy coffee houses, traditional inns, first-class restaurants and trendy bars that have something to offer for every taste. Enjoy delicious meals in charming surroundings and let yourself be tempted by the regional delicacies. The gastronomy establishments in the Vitalwelt are perfect places to enjoy the Easter holidays to the full and experience culinary delights.
Schmiding Zoo and Aquazoo
There is hardly any other zoo where visitors can get as close to the animals as at Schmiding Zoo. From elegant giraffes and Siberian tigers to vultures in the walk-in bird of prey enclosure and Austria's only gorillas, this zoo has the right animal for every taste.
Sea lovers will get their money's worth at the Aquazoo. In the huge marine aquarium you can meet reef sharks, a gigantic sea turtle and numerous other sea creatures such as anemone fish and surgeon fish.
EurothermenResort Bad Schallerbach
The place where you can really relax and recharge your batteries is the EurothermenResort Bad Schallerbach. Dive into tropical waters, relax in a paradisiacal ambience and do something for your well-being! If you feel good, you stay fit and vital for longer. Whether in the Tropicana convertible spa, in the AusZeit sauna mountain village or in the Aquapulco pirate world - the Bad Schallerbach spa has something to offer for everyone.
Trail of the Senses
From the valley station, the TRAIL OF THE SENSES with its 26 stations leads over a length of approx. 3.5 km through the Hausruckwald to the Waldschenke and up to the observation tower. This special theme world through a beautiful forest area offers a very conscious approach to nature. Let your senses awaken, experience and feel nature in its full splendour.
Aquapulco Family Days
Bad Schallerbach
Family short vacation with pirate feeling for small and big water rats!
Time period: 01.10.2023 - 30.09.2024
From € 375,00
Family Combo
Bad Schallerbach
Family short vacation with pirate world and South Sea fairies under palm trees!
Time period: 01.10.2023 - 30.09.2024
From € 416,00
© TVB Pyhrn-Priel / Florian Lierzer
Family-Fun
Bad Schallerbach
Cycling enthusiast, water rat or zoo lover? On this 5-day holiday, family fun is guaranteed.
Time period: 01.10.2023 - 30.09.2024
From € 745,00